La Casa Latina is a crossroads of academic, personal, and professional growth for the University of Pennsylvania students interested in Latinx and Latin American cultures. Through advising, leadership development, academic, social and cultural programming, we expand student access to the University's resources to achieve their fullest potential.
La Casa Latina
University of Pennsylvania
ARCH Building
3601 Locust Walk, Suite G-12 
Philadelphia, PA. 19104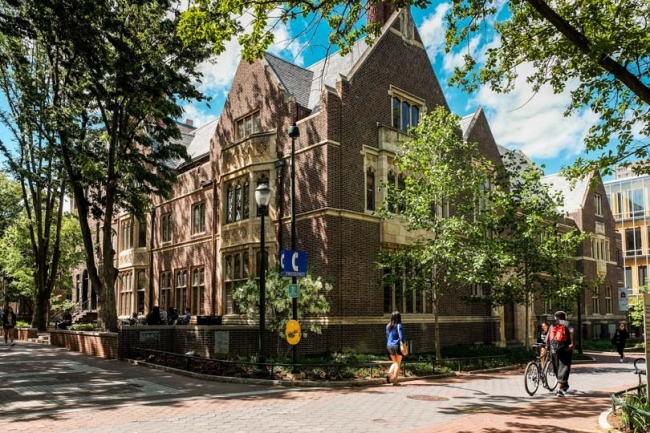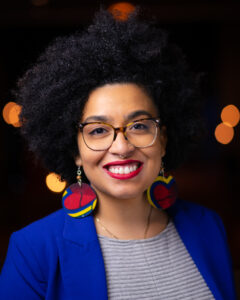 (she/they/Dr.)
Director, La Casa Latina
Krista L. Cortes, Ph.D. (she/they) is a first-generation AfroPuerto Rican mother/scholar/activist who was born and raised in the diaspora. Her academic and professional career is defined by transformative research and practices that uplift people historically oppressed and marginalized in university settings. Through her work at La Casa, Krista seeks to create expansive understandings of Latinidad and Latinx identity by taking up the question – what do black-affirming educational spaces look like for AfroLatinx students?
Krista has experience in community organizing through her work with UAW 2865, the union for student workers in the University of California system. During her tenure as unit chair, UAW 2865 won contract protections for undocumented student workers, saw the creation of gender-neutral bathrooms across campus, and called for the de-militarization of the UCs. There is a continued need to agitate and organize at the intersections of workers' rights and racial justice. Krista hopes to stoke the activist spirit among Penn students.
Krista earned her Ph.D. in Education from the University of California Berkeley. She holds two graduate degrees from Penn (Master of Science in Language and Literacy; Master of Science in Teacher Education). She earned a Bachelor of Science in Foreign Service from Georgetown University.
Krista enjoys exploring the natural world and learning alongside her two children.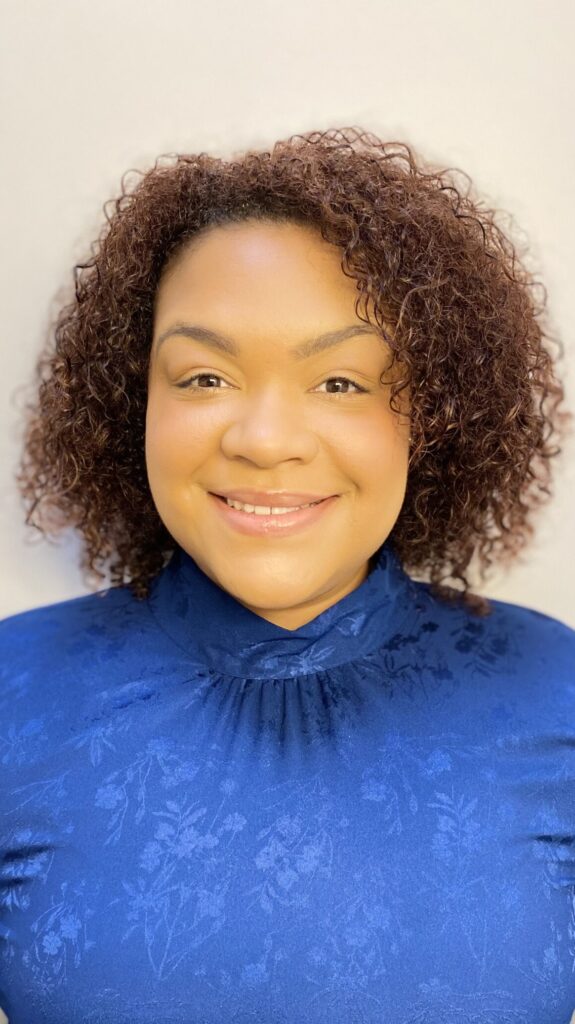 (she/her/ella)
Associate Director, La Casa Latina
Roseilyn joined La Casa Latina as the Associate Director in 2022. She previously completed a graduate internship in La Casa and the Center for MSIs in 2014. She is a proud graduate of Esperanza Academy Charter High School in the North Philadelphia community, and earned a B.S. in Education and Public Policy and M.S. in Higher Education with a focus on Student Affairs, from The Pennsylvania State University. Prior to joining La Casa, she served as an Academic Advisor in the Honors Program at Temple University and as an Assistant Director of Residential Life & Case Manager at Amherst College. 
Roseilyn was born in the Dominican Republic, identifies as Afro-Latina, and is a first-generation college graduate. She is a sister of Chi Upsilon Sigma National Latin Sorority, Incorporated and an active member of the National Academic Advising Association (NACADA). Her passion for working with students stems from her involvement in Residence Life, Greek Life, Diversity & Inclusion and TRiO Programs while at her alma mater. During her time at Penn State, Roseilyn loved being a Resident Assistant, a Ronald E. McNair Scholar, and her work in the Paul Robeson Cultural Center so much so that she made it her life's mission to work with college students. In 2020, Roseilyn was recognized as an Outstanding New Advisor Award Winner in the Primary Role category by NACADA's Global community. The knowledge and experience she acquired has equipped her to support, advise, and empower students to take full advantage of the opportunities presented to them during their collegiate years.
During her spare time, she enjoys spending time with family and friends, exploring the outdoors, listening to podcasts, cooking, and bowling. Roseilyn is looking forward to connecting with you. Stop by La Casa to give her a warm welcome!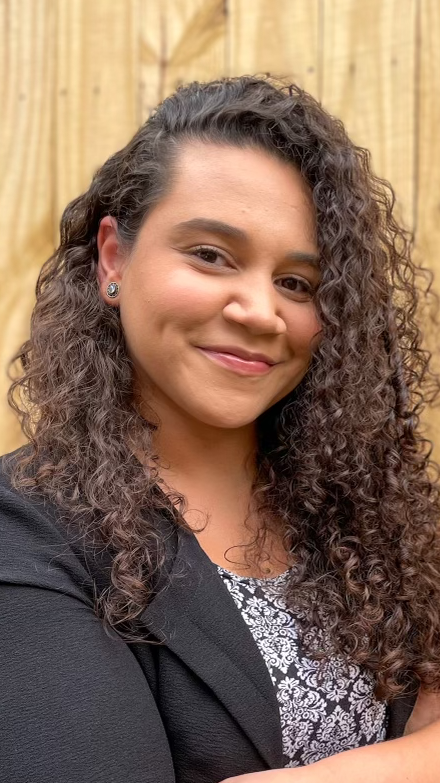 (she/her/ella)
Program Coordinator, La Casa Latina
Elsie is a proud graduate of the Philadelphia High School for Girls, graduating class of 255! She completed coursework at Temple University in the School of Sport, Tourism and Hospitality Management. Prior to joining La Casa Latina's family, Elsie worked as a supervisor and concession manager for Brulee Catering by Chef Jean Marie Lacroix. During this time, she supervised and coordinated special events such Center City Sips, Brews and Views at the Free Library on the Parkway, and the Rothman Cabin at Dilworth Park during the Christmas Village. This role gave her the opportunity to create experiences for individuals and groups that transformed from ideas and a vision to reality.

As the Program Coordinator for La Casa Latina, Elsie hopes to blend her passion for event planning and coordinating coupled with her latinidad pride to create opportunities for students at Penn to connect and celebrate their identities. In her current role, Elsie is eager to foster cross-campus collaboration to build holistic experiences that encourage students to be well rounded members of their communities. She looks forward to helping students identify their strengths while supporting them in their journey as they develop the skills to succeed in life post their time at Penn.

Elsie enjoys traveling and developing new perspectives by immersing herself in cultural experiences, trying out different cuisine, and creating genuine connections with others.

Stop by La Casa; Elsie is excited to connect with you!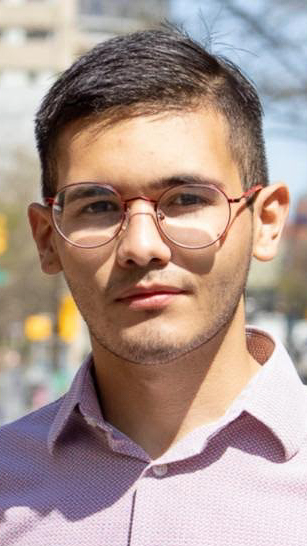 Carlos Montes
(he/they/theirs)
Program Assistant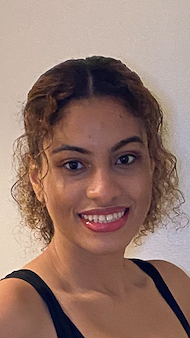 Ashley Blanco Liz
(she/her/hers)
Program Assistant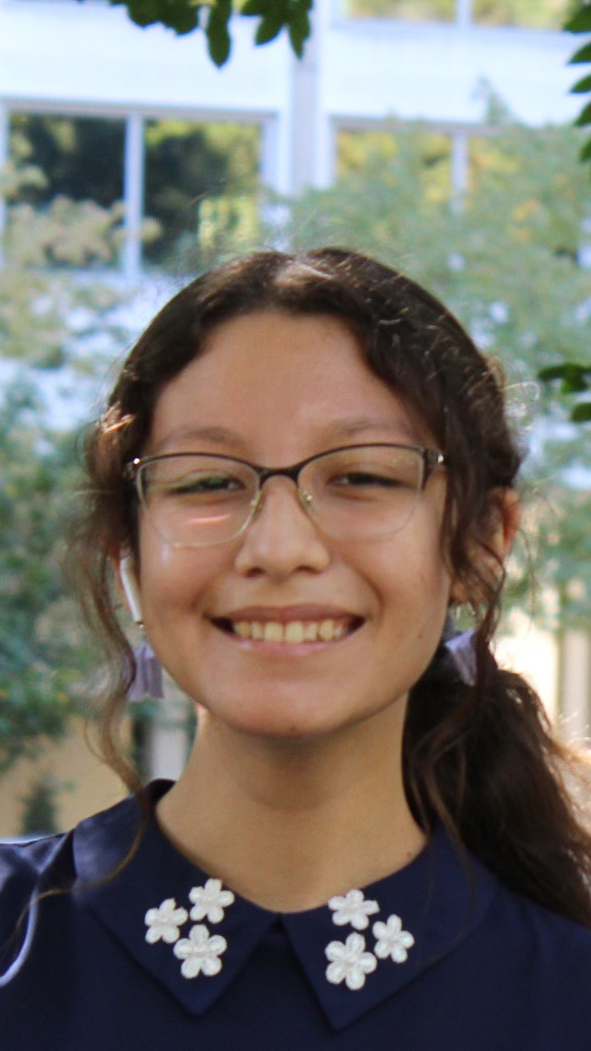 Andrea Barajas
(she/her/hers)
Program Assistant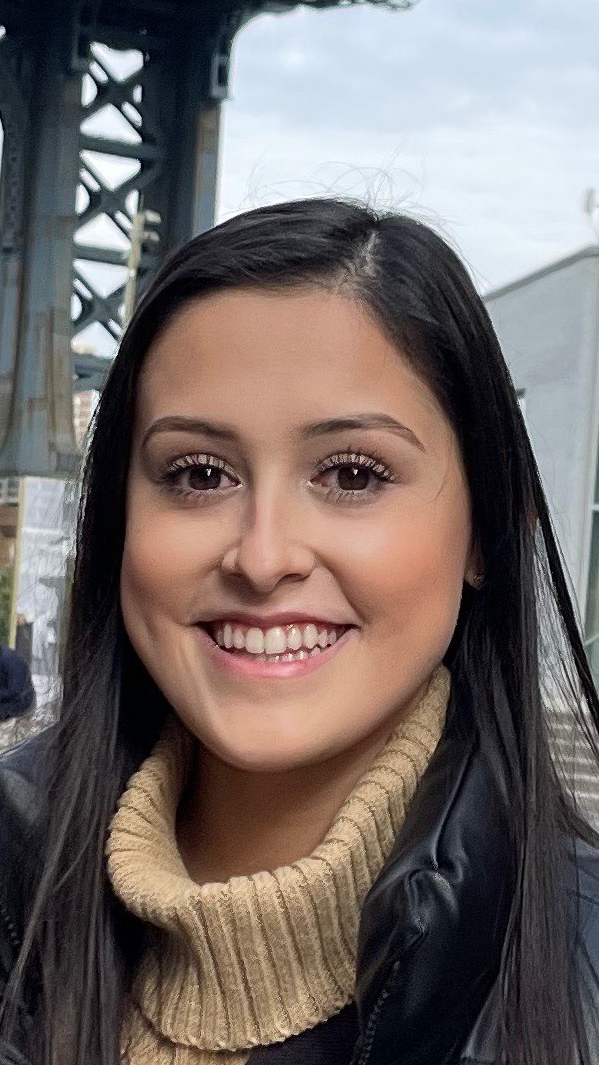 Lizbeth Villanueva
(she/her/hers)
Program Assistant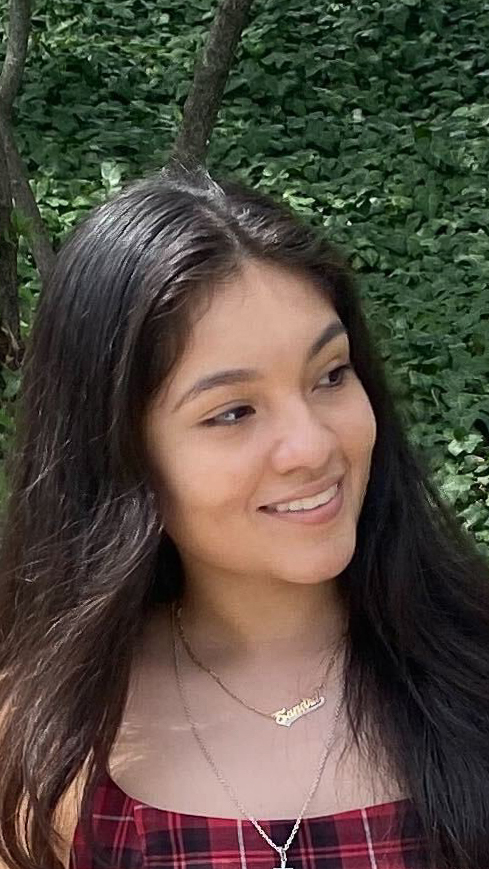 Sandra Navarro
(she/her/hers)
Program Assistant
Collaborate with the Latinx Coalition to create programs that represent the rich diversity of the Latinx Community and reflect the artistic, academic, cultural, social and political aspects of all Latinos at Penn.
Establish new resources, programs and services to attract new Latinx members of the community to La Casa Latina. 
Partner with University departments to provide resources, services, and programs toward the goal of retaining Latinx students.
Develop revenue sources for the support of its new programming, resources, services and facilities.
Establish new resources, programs and services to recruit and better serve first-year Latinx students in their transition to college and integration at Penn. 
Increase the community's awareness and utilization of its services through outreach programs.
8-Principles that guide La Casa Latina programming:
Support student dialogue and build Latinx Unity
Intellectually stimulating
Leadership/Community development
Intercultural dialogue, collaborations and partnerships
Latinx culturally grounded education
Building presence of La Casa Latina across Penn
Student led programming
Safe space for Latinx students and allies
The year 1994 represents a turning point for the Latinx Community at the University Of Pennsylvania; at this time a group of faculty and staff established the Latino Faculty and Staff Association. That same year, the Latinx student groups started meeting and learned to unify their similar ideas; they formed the Latino Student Coalition in 1996. During the spring and summer of 1998, a group of faculty, staff, and students worked to propose a center whose objective was to increase the presence of Latinx community at the University of Pennsylvania. In summer 1998 the two groups, the Latino Faculty and Staff Association and the Latino Student Coalition, came together for the purpose of designing The University of Pennsylvania Center for Hispanic Excellence. It was to be a comprehensive resource center for Latinx students of the four undergraduate schools. The proposal for the center was presented to President Judith Rodin on October 30, 1998. It was presented in the name of The Latino Faculty and Staff, the Latino Student Coalition and the Latino Alumni Society. On September 21st, 1999 President Dr. Judith Rodin inaugurated the Center for Hispanic Excellence. Today the Center for Hispanic Excellence, also known as La Casa Latina, welcomes anyone interested in Latinx culture and language, as well as the surrounding community of Philadelphia.
The Center has, and will always be, indebted to the core founders that include staff, faculty, students and alumni. Without the core founders' persistent focus and perpetual dedication to our organization, the Center of Hispanic Excellence would not be possible. Let it be known that we recognize the following people for their generous contributions of time and energy:
Gilbert F. Casellas, L'77
Phillip de Chavez, M'99
Steven Guillen, M'99
Hilda Luiggi, M.S.
Luz Marin,C'01
Jorge J. Santiago, Ph.D.
Lilvia Soto, Ph.D.